BioLife Lab Careers!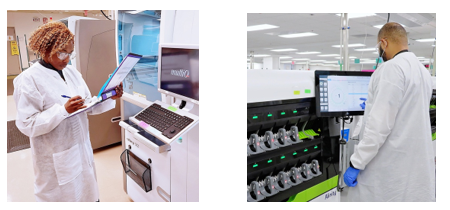 Before our plasma units are used to create life-changing pharmaceuticals, they go through a rigorous testing process in our laboratories. The Plasma-Derived Therapies industry is rapidly growing due to high demand for plasma-based medicines, so our laboratories are specially designed to provide fast results. These state-of-the-art facilities are a crucial part of our mission to have a positive impact on the world and offer many rewarding career opportunities.
When you work in one of our testing laboratories, you'll help make a meaningful difference in the lives of people with rare diseases. You'll also benefit from a supportive and collaborative work environment, multiple shift options to fit your schedule, and most weekends and holidays off. We also offer shift differentials for employees working 2nd and 3rd shifts.
Our labs, located in Hoover, Alabama, and Social Circle, Georgia, are operated by dynamic teams who work together to uphold our standards of safety and excellence:
Laboratory Assistants
Laboratory Technicians/Technologists
Laboratory Supervisors
Laboratory Management
Quality Operations
Quality Systems
Validation Team
Explore our Laboratory jobs today and find the opportunity that's right for you.
Visit our career site to learn more about BioLife and view additional opportunities!
https://jobs.biolifeplasma.com/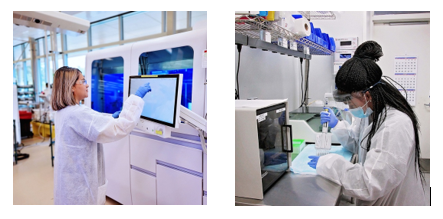 Biolife Presents... Our Hoover, AL and Social Circle GA located here!
Laboratory Address

2197 Parkway Lake Dr, Hoover, AL 35244

Laboratory Address

505 Shire Pkwy Bldg N Social Circle, GA, 30025-4723
Job Alerts
Let's Connect
Sign up for our job alerts, and we'll send opportunities that match your skills right to your inbox. Just enter your information, including uploading your resume.