Our Nurses bring bright futures
As a Nurse at BioLife, you'll be part of a passionate team using their talents, skills and experience to improve the lives of patients with rare diseases.
While you're focused on making the world a healthier and better place, we'll be focused on supporting you. We prioritize career growth, dependable schedules and good work-life balance
Join a team where you can make a difference far into the future.
You have not recently saved any jobs
You have not recently saved any jobs
Who we are
A subsidiary of Takeda Pharmaceutical Company, BioLife is an industry leader in operating state-of-the art plasma collection facilities throughout the
United States and Europe.
Work and life, working together
We're a friendly and supportive team who believes that life outside the workplace is important. That's why our Nurses have flexible work schedules (including no night shifts), paid time off and holidays.
Your goals, our careers
Our fast-paced and dynamic environment is full of opportunities to expand your skills and grow your career outside of a hospital setting.
Expand Your Skill Set
Heather shares why she brought her nursing experience to BioLife, and how we've helped her grow her career.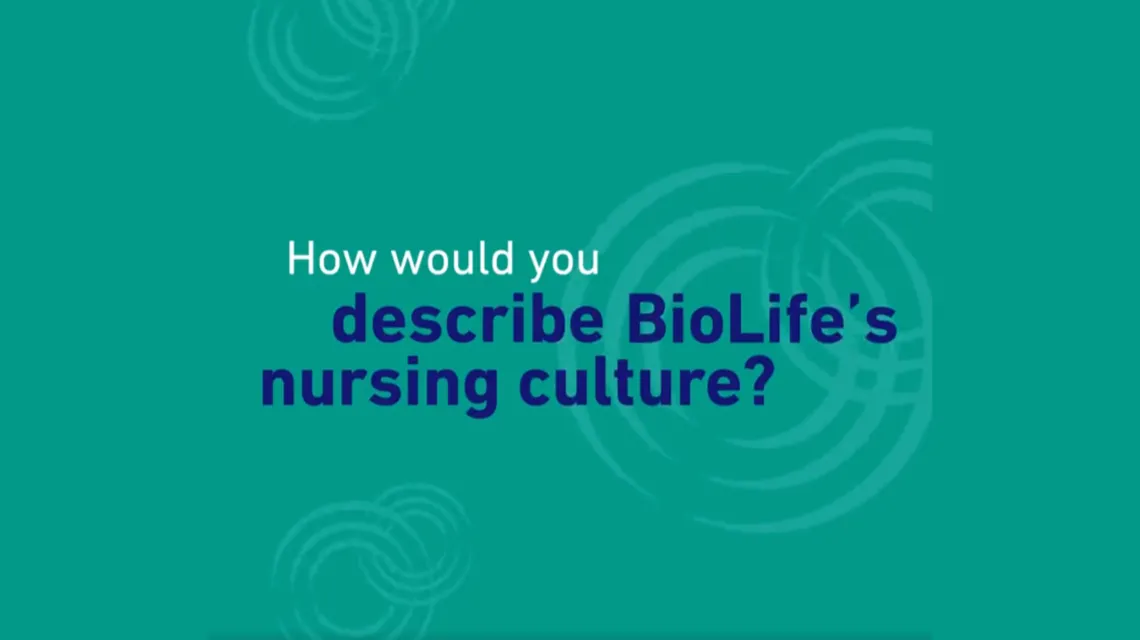 BioLife Nurses have big hearts and bright futures
As part of our amazing group of Nurses, you'll apply your skills in a unique health care setting, one where you have the chance to connect with patients and get the flexibility in your schedule that allows you to enjoy life outside of the workplace.
We're always searching for Nurses with:
Desire to provide exceptional customer service and great donation experience
The goal of pursuing a Nursing career in a safe environment outside of a hospital setting
The ability to learn quickly and adapt to change
The goal of expanding their skills for future career Desire to provide exceptional customer service and great donation experiencegrowth
Patience and care, even in a fast-paced environment
Motivation to make a difference in people's lives
Experience or an interest in training co-workers and new hires
A focus on details and a commitment to quality
The desire for a flexible schedule, better work-life balance and no night shifts
A vital part of our communities
As a Nurse who facilitates plasma donations, you'll have an impact on the world and on your community. Because we compensate our donors, we can positively affect local economies across the country.
Job Alerts
Would you like to receive relevant opportunities in your inbox as soon as they're posted?
Job Alerts
Let's Connect
Sign up for our job alerts, and we'll send opportunities that match your skills right to your inbox. Just enter your information, including uploading your resume.
Talent Network
Are you interested in company news, attending career events, and hearing more from BioLife?
By submitting your information, you acknowledge that you have read our Applicant Privacy Notice and consent to receive email and text communications from BioLife. Message and data rates may apply.